Gravy : The Little Kitten Who Was Found At The Construction Site
A little feline was found at a construction site totally scared. A couple gave her a home and offered her love.
in a little while, everything changed.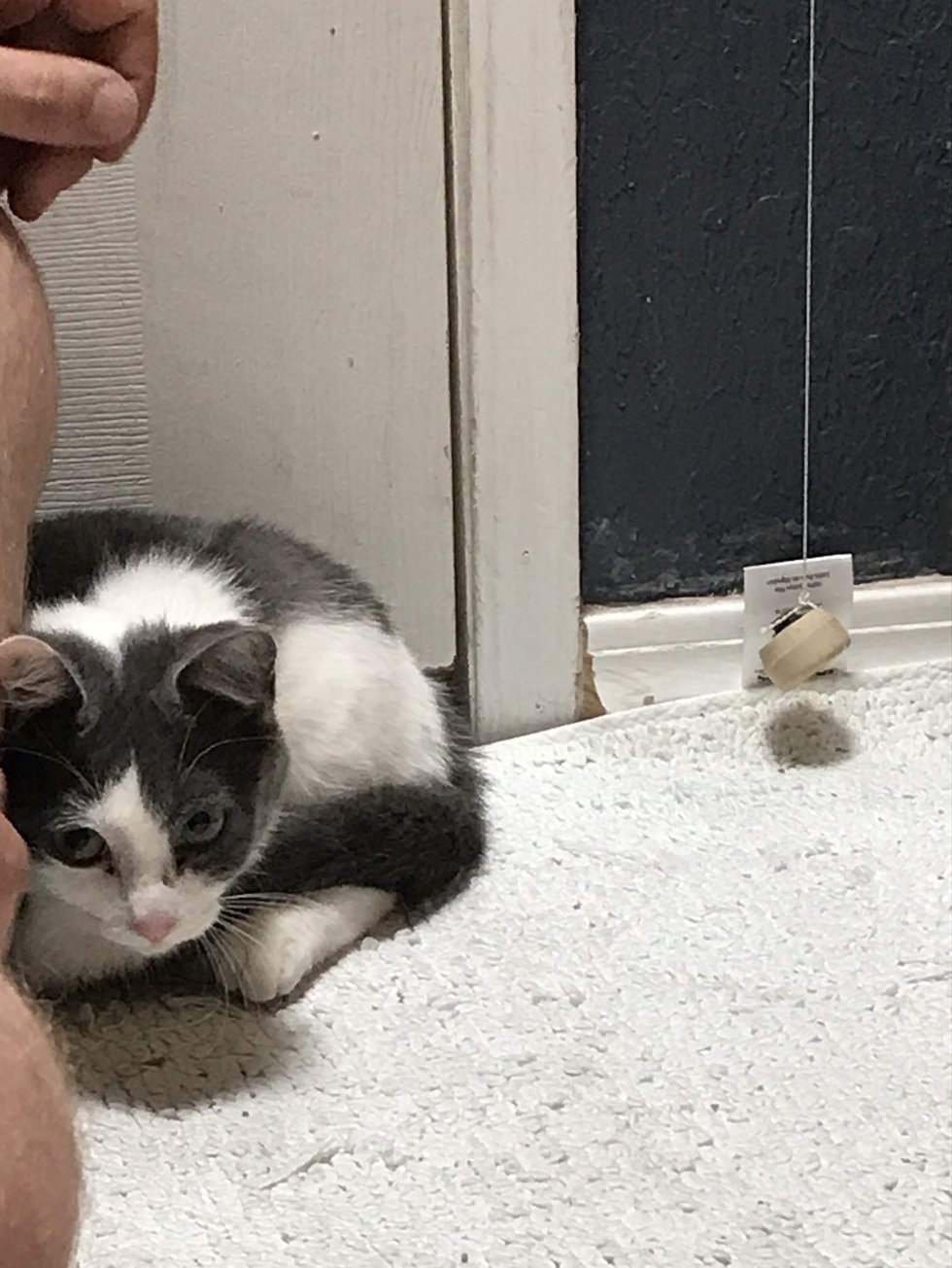 Supplied by Sellecca Berg
Sellecca Berg and her spouse took in a homeless little kitten who was struggling in the streets. The grey and white kitten had lived a really tough life on the streets before she finally found herself at the construction site with a nice worker who kept her safe.
"She was found by one of our friends" and he brought her home until we got more information about her," Sellecca told us
The guy who rescued the kitty had may pets already so the little cat wasn't comfortable, that's why the couple volunteered to adopt her immediately.
they named her "Cravy"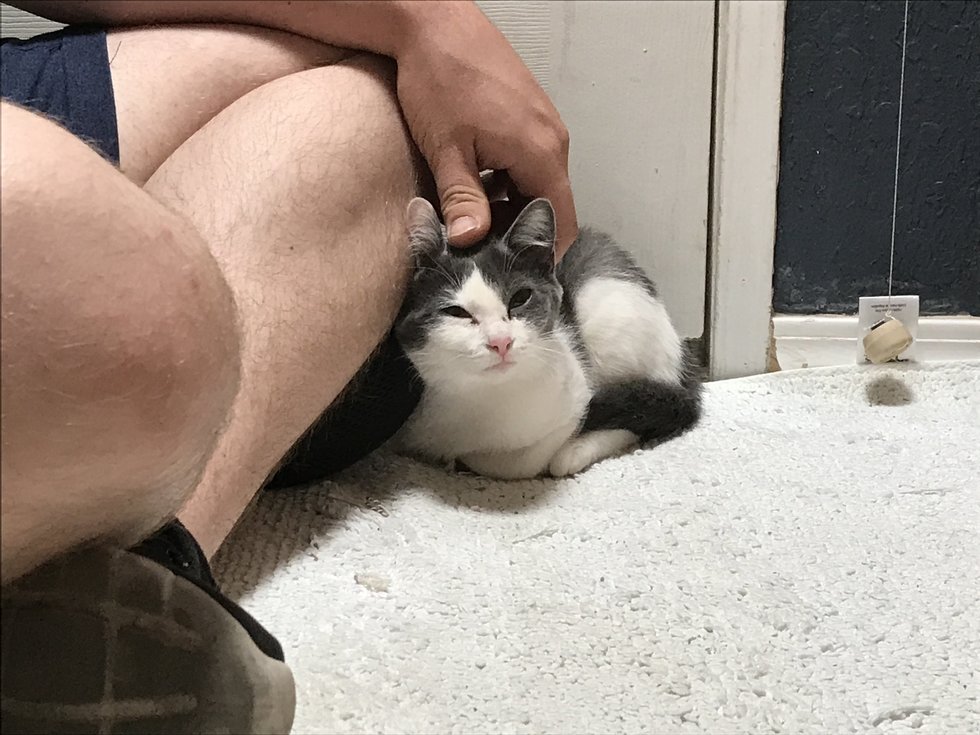 Supplied by Sellecca Berg
"She was terrified when we first brought her with us, We took her to the vet to get all the medical examinations and shots she needs as she was a stay kitten," Sellecca told us
The nice couple prepared a nice room for the little kitten to feel more like home, after a little while she started becoming more comfortable around them.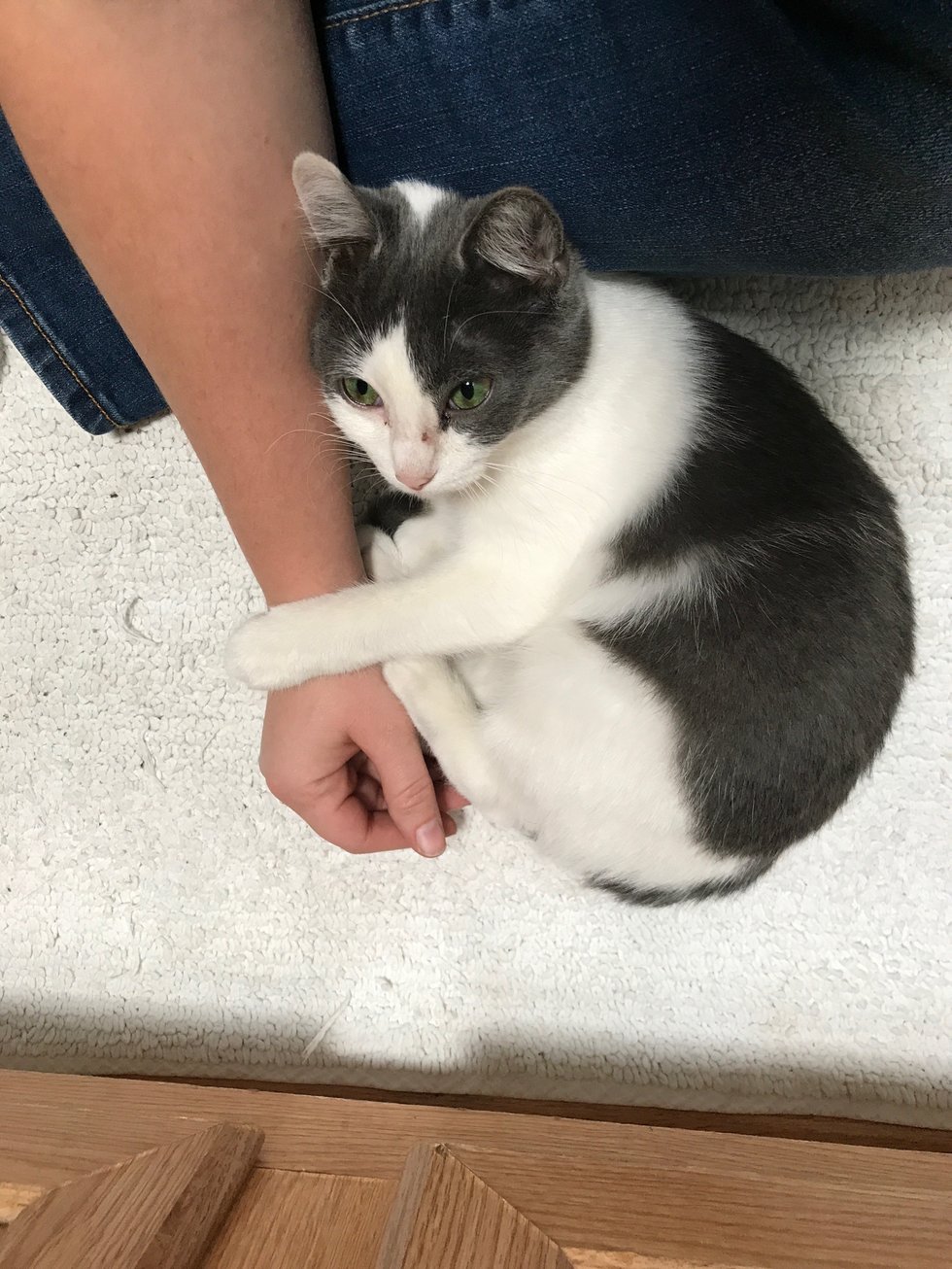 Supplied by Sellecca Berg
"She started cuddling with us and snuggling us, The little thing was dying for some attention," Sellecca told us
"No one knows what she's been through before we got her"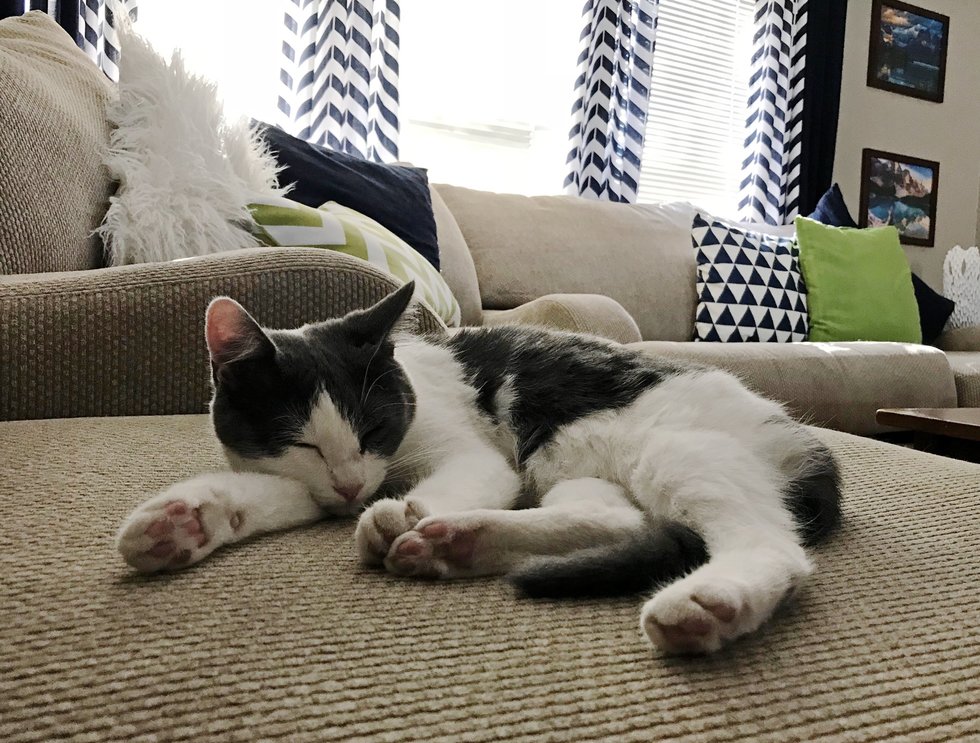 Supplied by Sellecca Berg
"After she finally adapted to her new home we decided to introduce her to our other kitten Biscuit"
"They didn't tolerate each other at first, but it didn't take them long time to become best friends"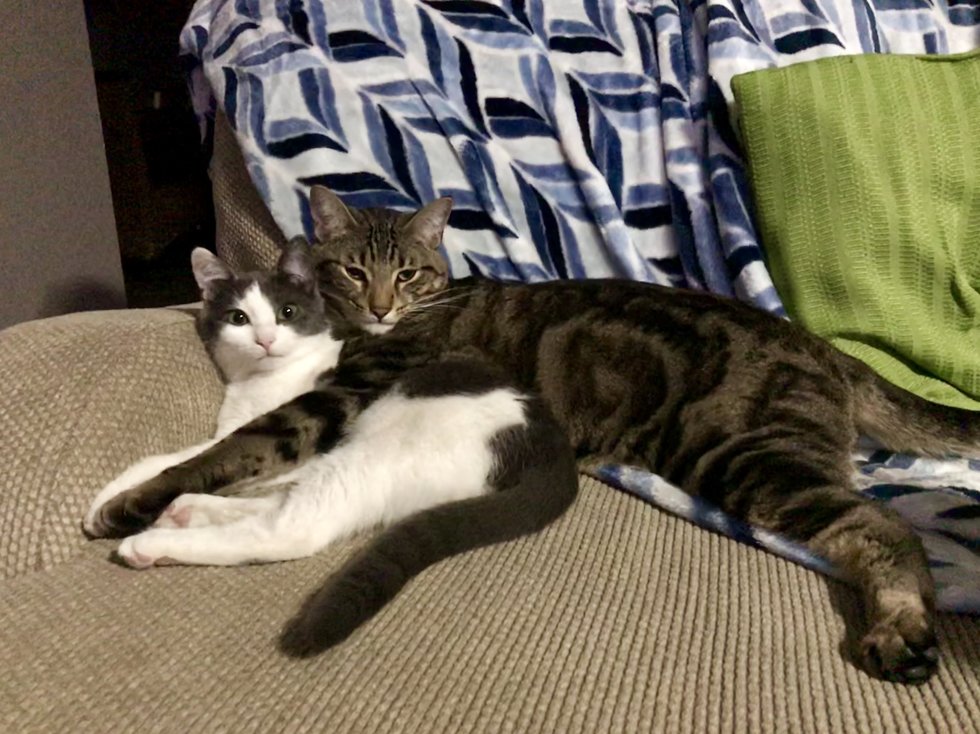 Supplied by Sellecca Berg
"Biscuit took her under his protection, and he couldn't leave her alone for a second"
"Now they spend all the time together, playing around and cuddling and having so much fun as best friends and siblings"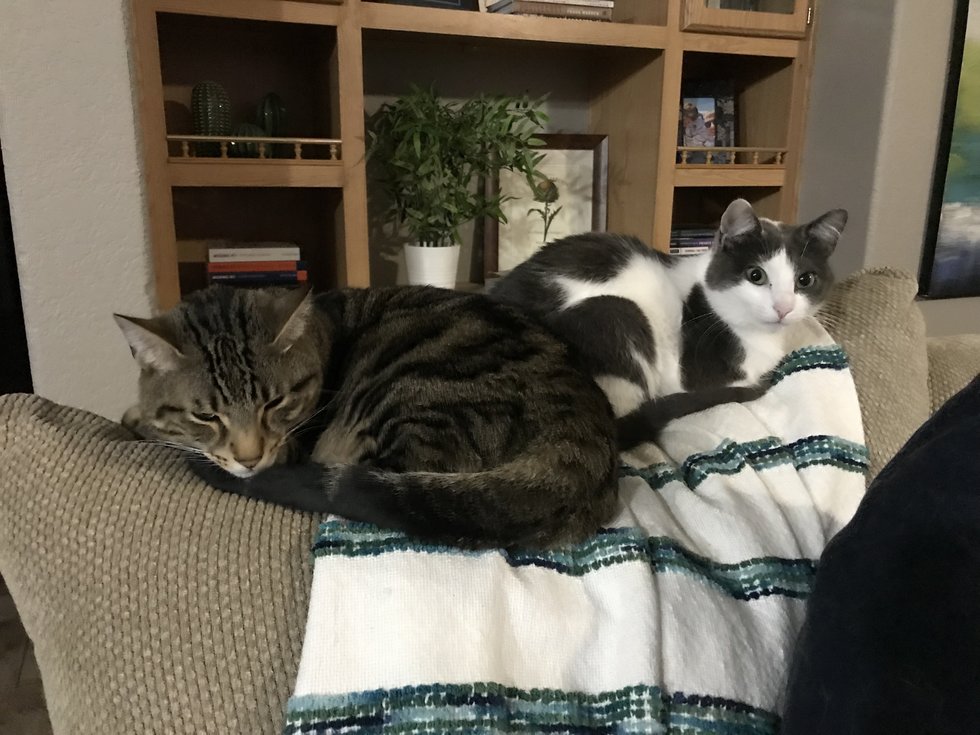 Supplied by Sellecca Berg
Gravy the stray kitten finally found a loving home and caring family, and she's living with them happily ever after.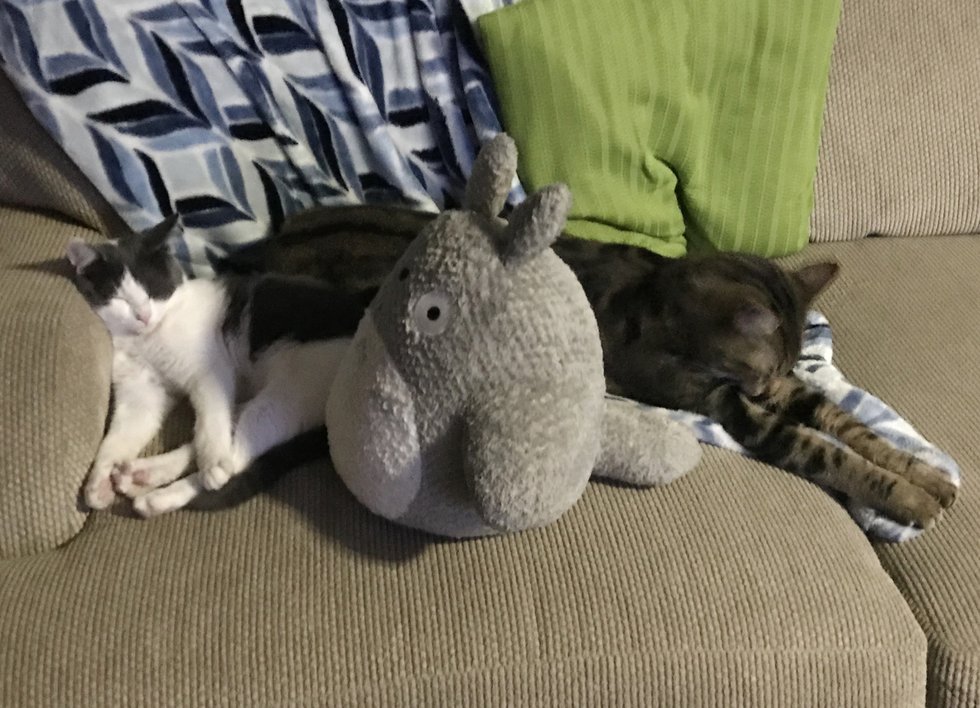 Share this hear-warming story with your friends family.