The Cutest Kitten Ever Found Himself A New Family
A four weeks old cat was rescued by a puppy who saw him singly without a mom. A nice lady brought him into her house and the cat couldn't stop the love.
This is Prince Puddin'!
"A puppy had found him and took him home to his keeper who quickly took the little kitty into the Humane Society," as Tania, fosterer, said
"The first few of weeks that I was nursing him, was filled with sweetness, cuddles, and cuteness! He Adored to lay on his back while sleeping or playing with me," Tania said.
"He was very fuzzy and lovely. I loved to take him in my pocket with me wherever I go"
Prince Puddin' was small in size but big in soul!
He was the boss of the house.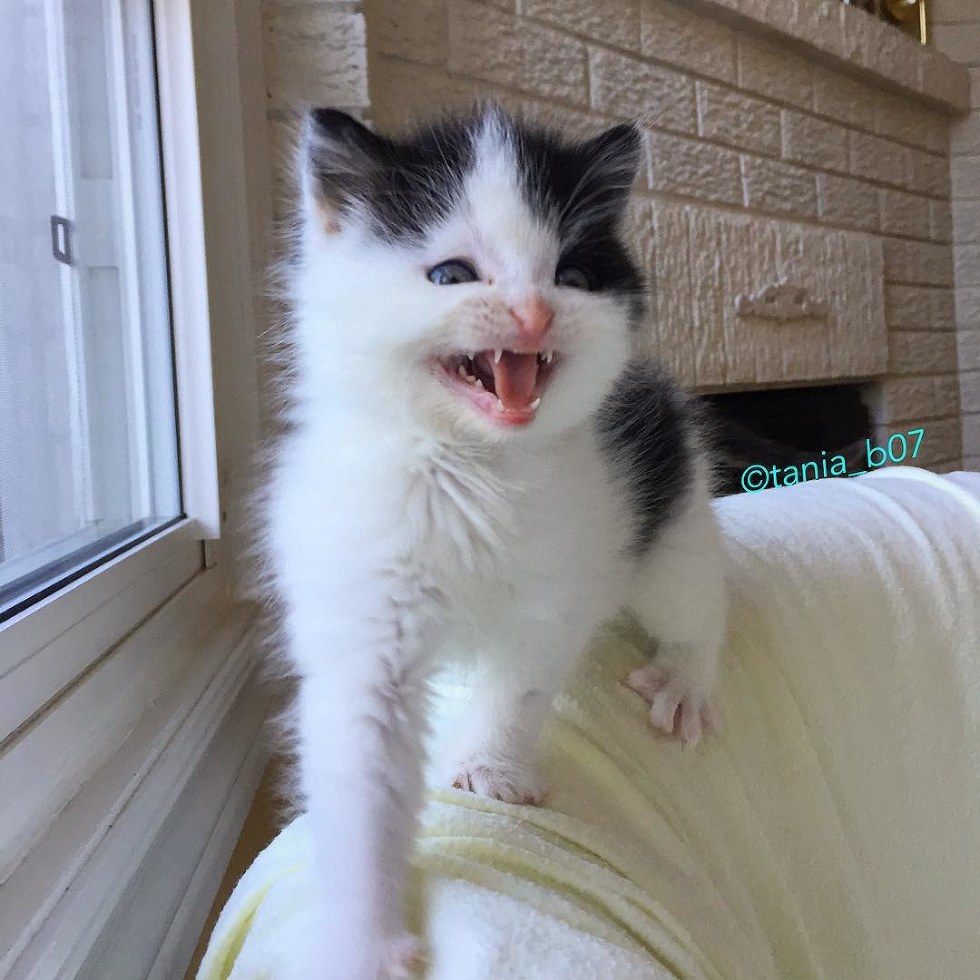 When he slept, he went on his back on his foster mommy's lap.
The naughty tiny boy was growing at his foster house!
He preferred to be snuggled and hugged, and he stuck with his foster mommy and never liked to be alone.
After he arrived at the age and weight for his neuter operation,
Little Prince Puddin' moved back to the shelter and was immediately embraced by a great family.
The little kitten finally got himself a safe home and a loving family.
No one can tell how long he'd been walking on alone before the saving…
But now he's happy and safe with his new family.
Curious little buddy!
Little cute kitten.
Share this amazing story with your loved ones.