The Untold story of The Black Little Kitten who lost her Meow
A couple from California found a little homeless cat almost dying of hunger, she continued trying to meow for help but her voice didn't help her.
The man got the little cat and hurried to get her help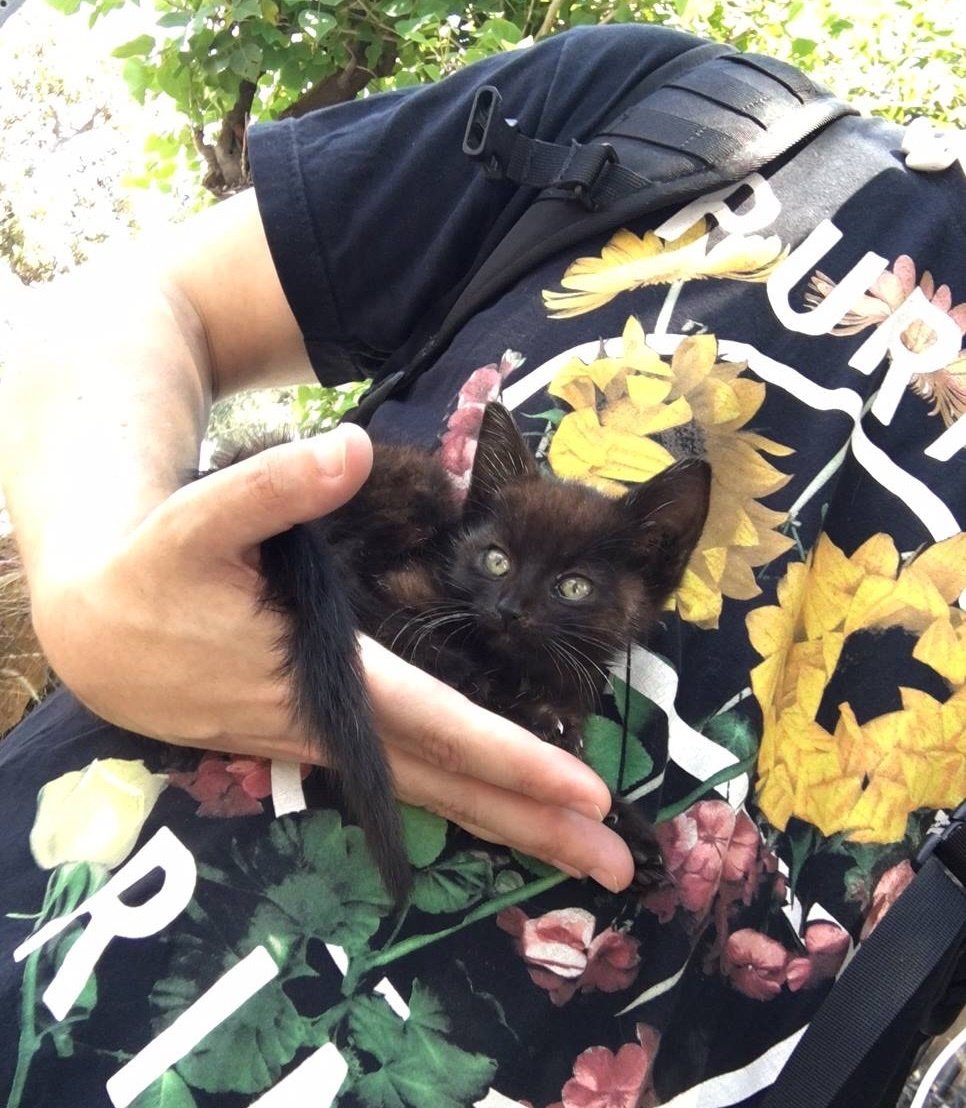 Justin Caffier and Erica Kim recognized the small dark little cat, walking alone in the city nine months ago and knew they couldn't abandon her. Justin contacted Jacqueline Deamor the co-founder of Friends for Life RescueNetwork, hoping she could help.
"He was leaving town that evening for a week and didn't know what to do. so he changed his plan and decided to stick around and help her" Jacqueline said to us.
The little cat was skin and bones, covered in bugs. Jacqueline and the vet began working on rehydrating the little cat with liquids, washing off the insects and feeding her. She weighed only one pound at two months old.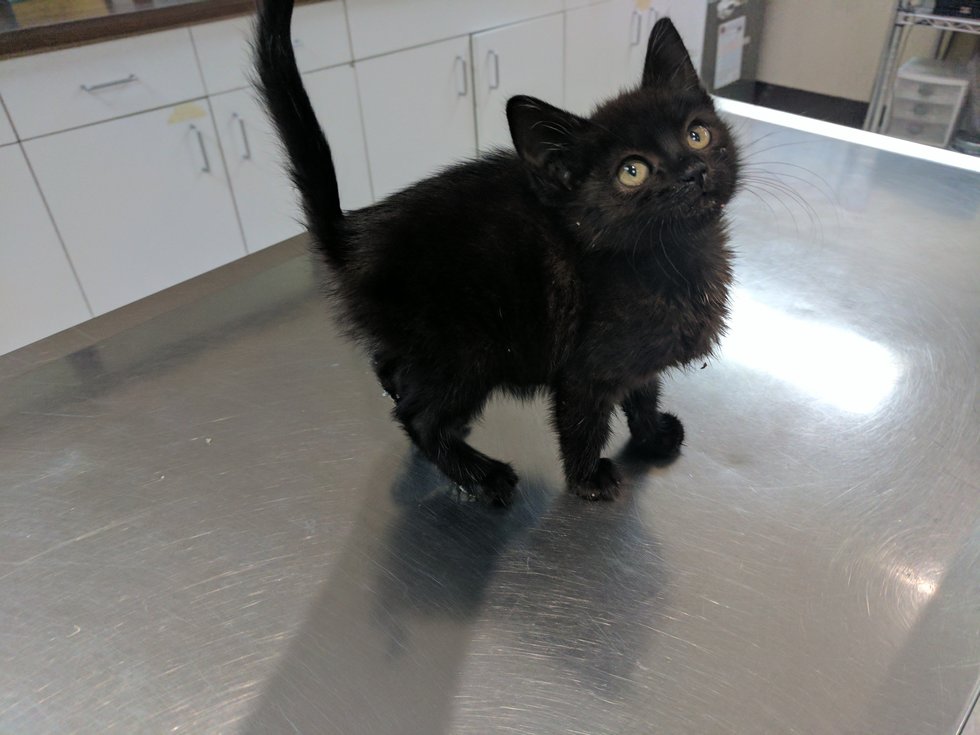 They named the cat Whisper since her meowing was so peaceful like she was whispering.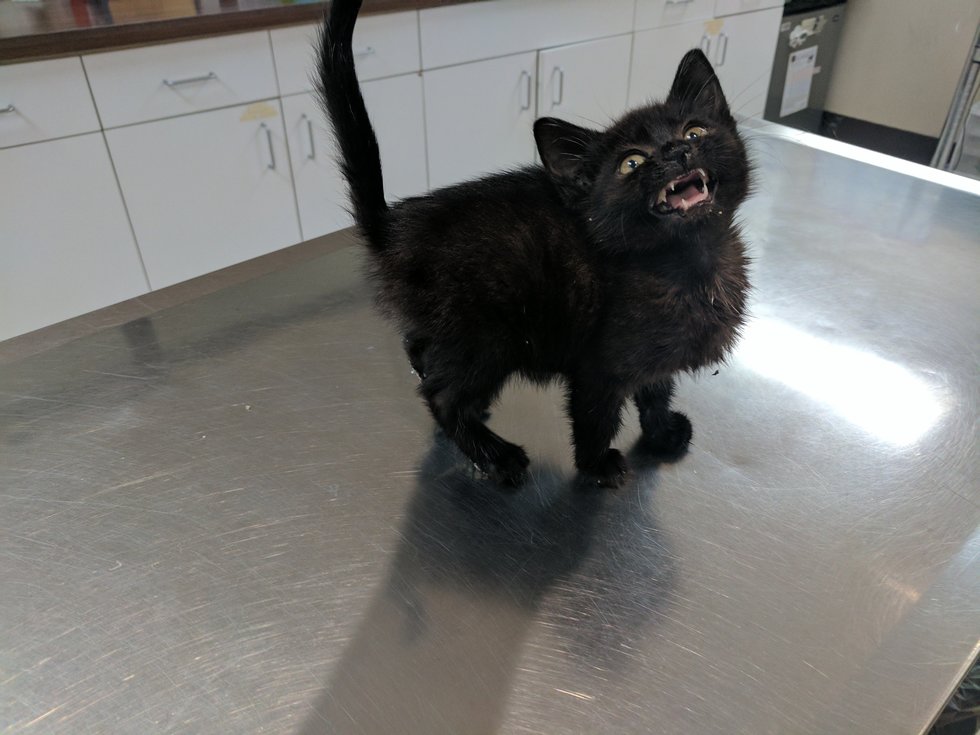 They decided to take care of the little one until she gets better.
"They took her home to foster her. She kept on growing under their protection," Jacqueline added.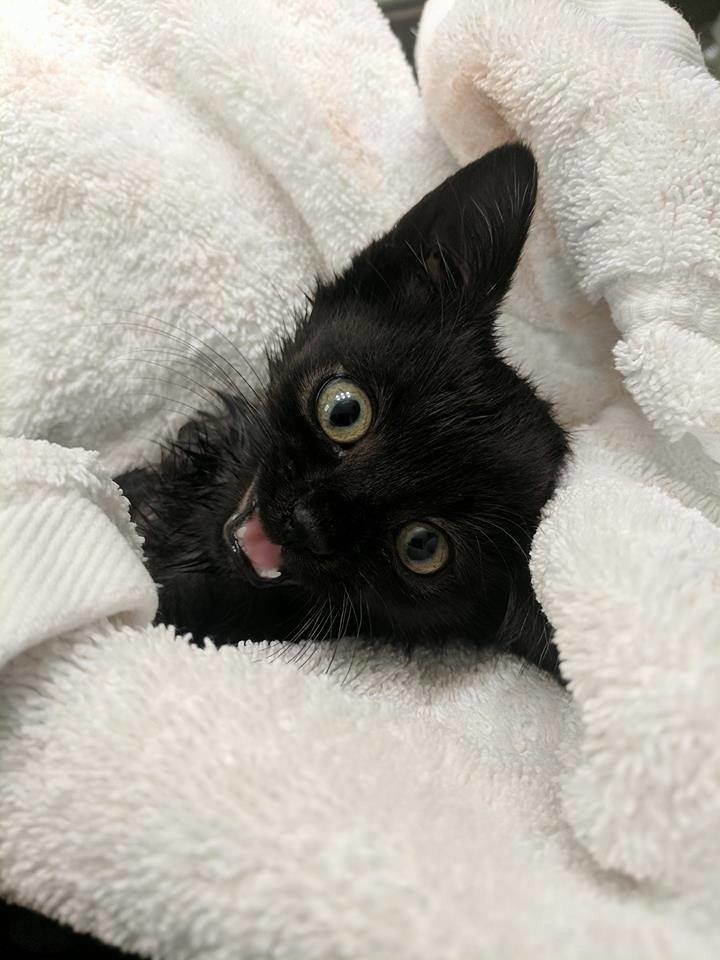 After Whisper moved into her foster home, the sooner that they saw that she didn't react to sounds like all kitties do.
"She was responding with her head tilted and did not react to vocal sounds. After many tests we realized that the little one was deaf," Jacqueline told us.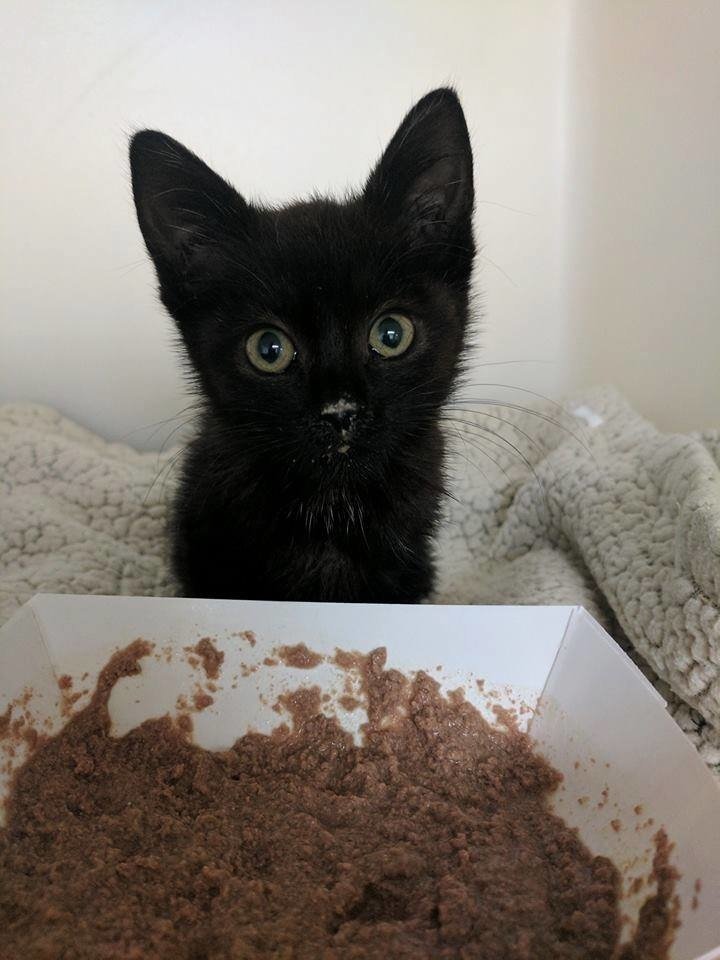 As they nursed the cat back to wellbeing, her voice slowly came back.
"We named her Whisper since she wasn't able to meow normally, Now she got her voice back and she doesn't know how loud she can be."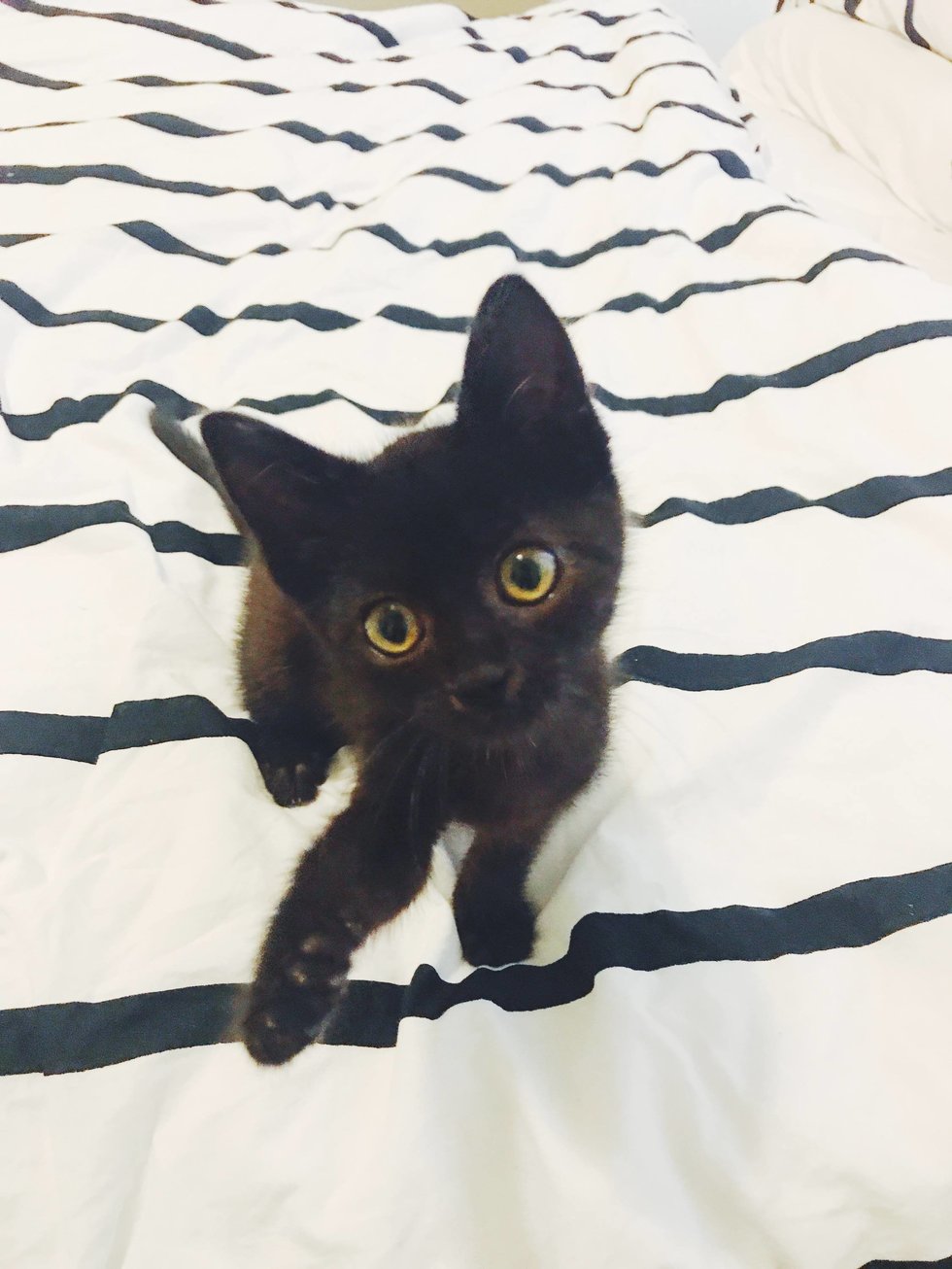 "She's a trouble-maker and she loves to play around all the time, yet she's very sweet and loving," Erica said
"I can't wait to come home every day from work and see her playing around me and making those funny cute faces"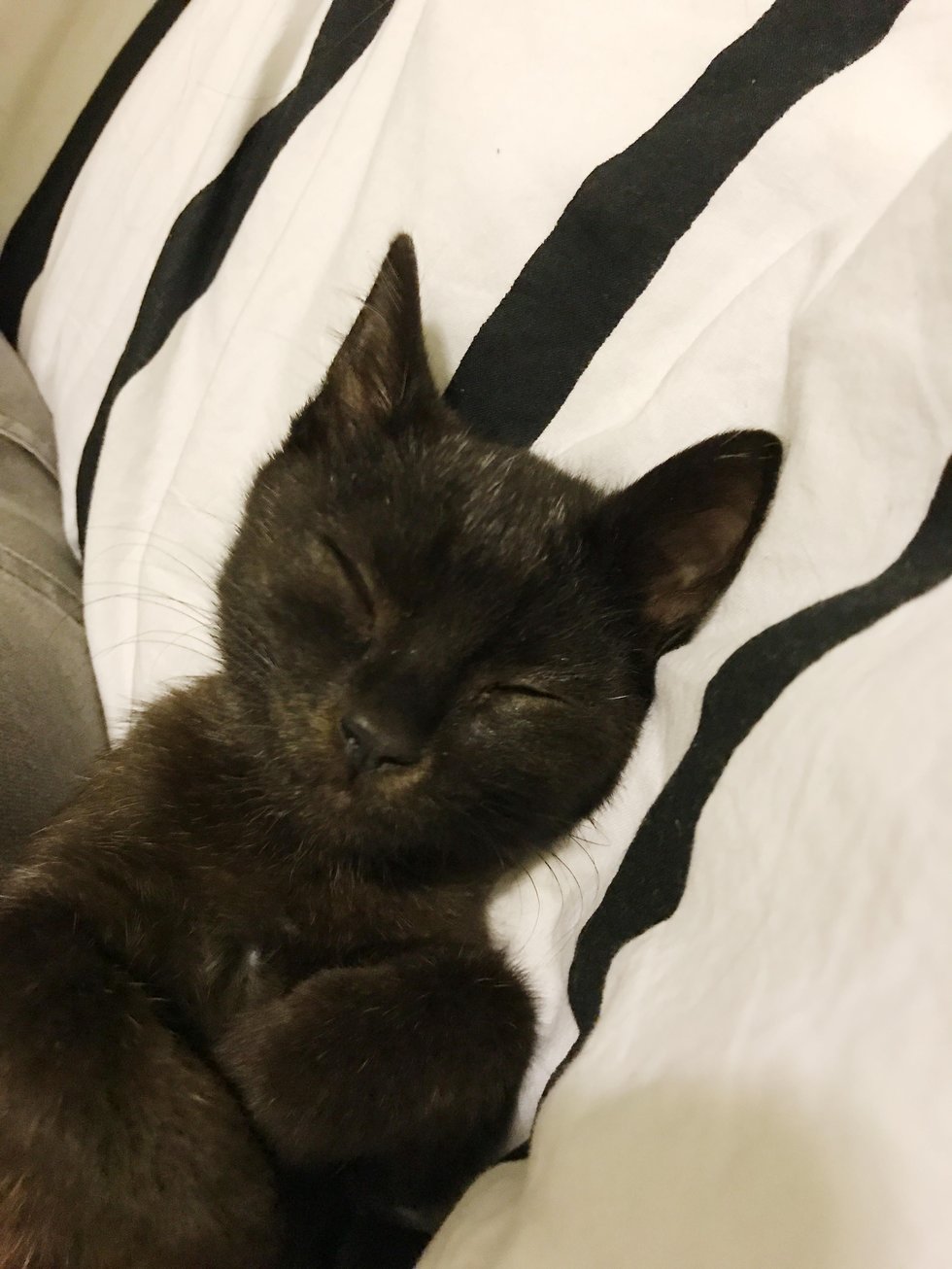 the tiny kitty who was struggling with hunger and pain in the streets of California is now growing in a safe home with a loving family.
The kind couple took her off the streets and gave her all the love she needed to survive and be happy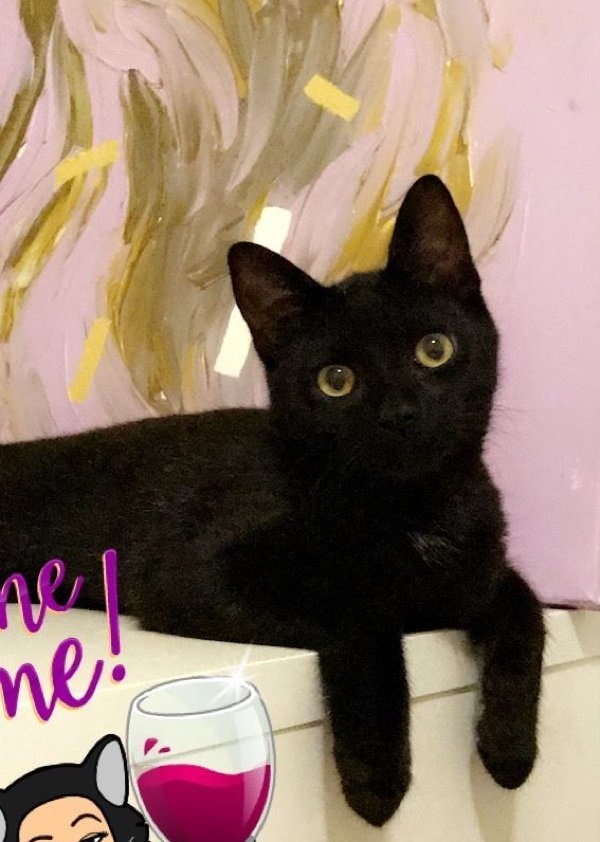 Share this beautiful story with your friends and family.