Zeus: The Kitten Who Was Found In A Storm Drain
A little homeless cat was stuck in a storm close to a parking garage in White Plains, New York.
A young lady saved the little buddy and turned his life upside down.
Meet Zeus!
Zeus was only 6 weeks old when a couple saw him walking across the street and getting stuck in a drainage system.
"They were picking into the storm drain with an ice scraper, I thought they dropped their keys, But they had actually seen a little ginger kitty stuck in there" Katie who witnessed the whole act told us.
When they picked him up, he was all wet and shaking.
"At the beginning, I didn't even recognize that he was a kitten. As picked him up and held him to my chest he took a deep breath and meowed quietly, grateful that he's still alive". Katie said
Katie was up to get him some help from a local no-kill shelter, but since it was a (Labor Day) holiday and no rescue group was working that day, she took the kitten home with her to foster him.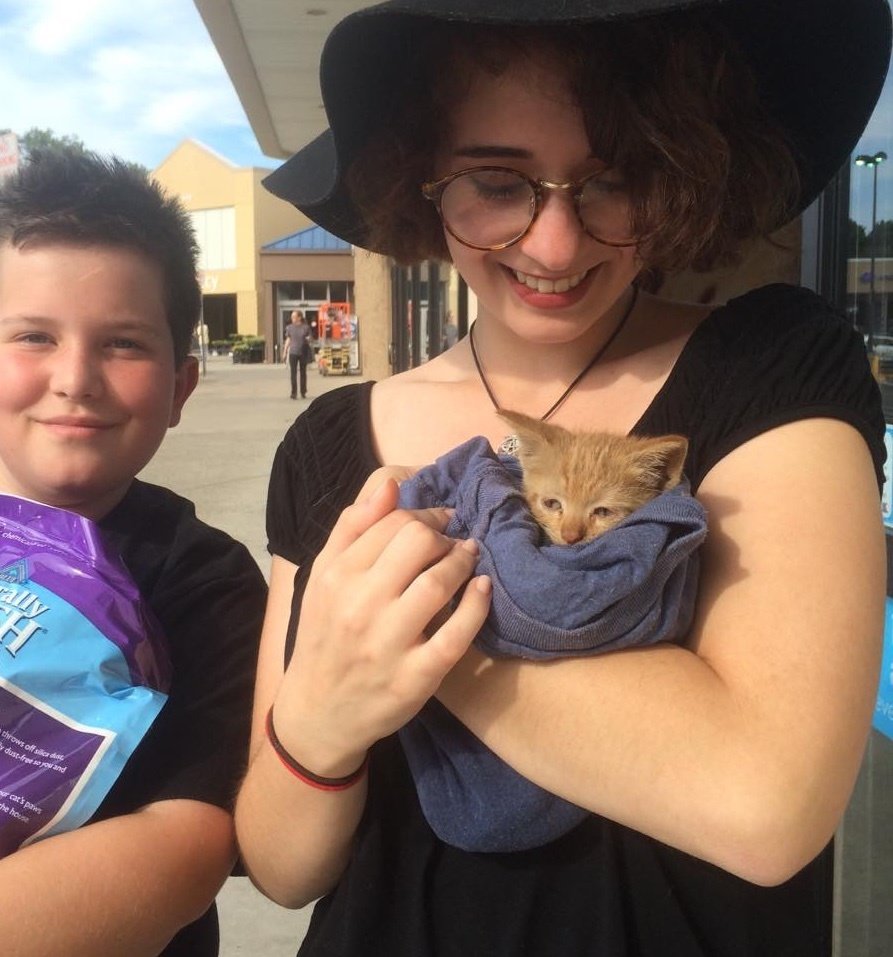 Katie
While they were thinking about the best name for him, the lovely kitty found his way to their hearts. "My dad realized in that second that there's no need to give him away."
"We named the little kitten Zeus after the god of sky and leader of Olympic gods since the kitty was found in the middle of a storm."
After a fast trip to the market to get groceries and food, they gave the kitty a shower to clean off all the insects that were creeping over him.
The kitty turned out to be a real trouble-maker when he gets in his fun mode.
"He got his 'late-night craziness' when he runs so fast all over the place, stands still and gazes at a fixed point for a few seconds, and then continues running the other way," Katie told us.
He's grown up now, but some hobbies never change!
Zeus who was found soaking wet in a storm drain is living now under the protection and love of a perfect family who cares about him and adores him.
It is time for you to share this incredible story. Be sure to pass this unbelievable journey along to your dearest friends.